Seasons Greetings from Drs. Bain & Partners LLP!
We continue to serve you at Shaw House on Christmas and New Year's morning (9 to 11 am).
For over 50 years, Drs. Bain and Partners LLP has become the name associated with excellence in medical care, providing comprehensive medical services for our corporate, private and international clients.
We are committed to providing quality cost effective patient-centric care, in a comfortable and caring environment.
Our strengths are in Family Medicine, Workplace Safety, Occupational Health and Travel Medicine.
Our clinics are centrally and conveniently located in the Central Business District, Harbour Front, Orchard Road and Jurong East.
BP: What's the big fuss about 130/80?  
Our Services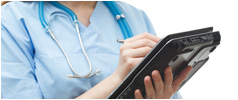 Medical Services
Health screening services
Statutory medical examinations
Comprehensive vaccinations services
Travel health consultations
Minor surgical procedures
Our Clients include:
Multinational companies
Petroleum companies
Shipping firms
Financial institutions
Branches
We provide quality cost effective patient-centric care at following branches in Singapore:
Opening Hours:
All branches except Shaw House:
Mon to Fri: 0830 – 1300, 1400 – 1700 hours
Sat: 0830 – 1300 hours
Sun: Closed.
Shaw House:
Mon to Fri: 1030 – 1230 hours
Sat: 0900 – 1300 hours
Sun & Public Holidays: 0900 – 1100 hours
After Office hours Answering Service +65-65358833